[ Artwork ]
Leuchtturm/Light house, Jena, Germany, Installation, 2015
The JenTower in the centre of the university town Jena is more than just a piece of architecture – it is equally landmark, projection surface and point of contention. Over a period of nine days (3rd - 11th October 2015) beginning on the German Day of Unity and during the "City Visions Jena" festival, the tower will cast new lights on its surroundings with an installation by the artist Florian Licht.
Inspired by the symbolic power of the JenTower, the media installation LEUCHTTURM explores the relationship between urban space and its inhabitants. The installation as digital response to the beacon fire – one of the oldest means of communication of mankind, which provides both direction and safety. LEUCHTTURM heightens the perception of the urban space by being visible from afar and by its dimensions. The lighthouse gives the viewer a new reference point and provides a constant for determining the relation between time and space. Residents and visitors have the opportunity to experience the installation in its entirety by hiking in the mountains surrounding the city and to see the widely visible signals from different perspectives.
The installation uses the volume and shape as well as the infrastructure of the 145-metre-tall building. At dusk, 392 LED lights create a visual code in the seven top floors. Revolving around the tower, the units lighten up and become darker again. They leave an after-image to overwrite the last configuration with a new constellation in the next moment. Incidental irritations of the revolving light at the JenTower create situations where the viewer is uncertain whether those are intentional or accidental. Their lighting up escapes a calculable logic and arrests the wandering gaze. LEUCHTTURM encourages people to pause. Thus – wittingly or unwittingly– the viewer is put in a position of waiting and expecting. There are pauses and new speeds. The successful waiting becomes a performative experience.
LEUCHTTURM strives to be an anchor point, to stop the passing glance and to encourage a reflective perception of Jena at night time.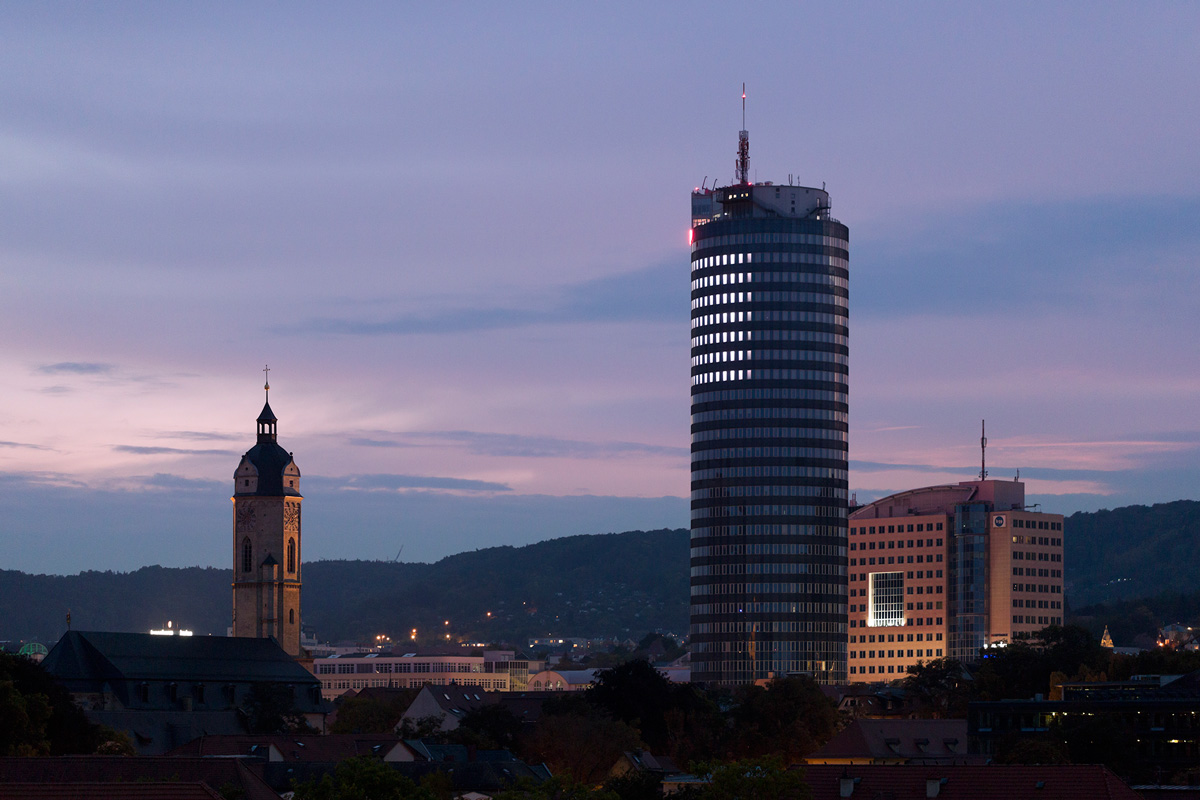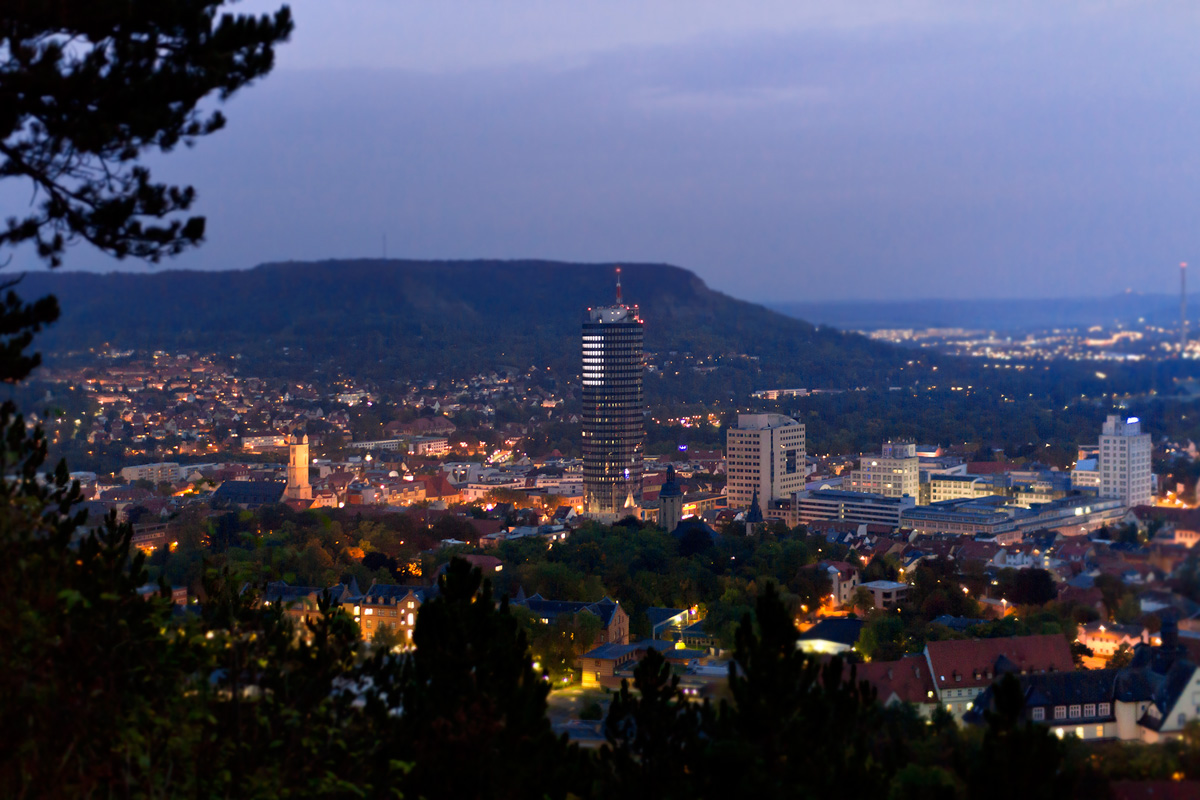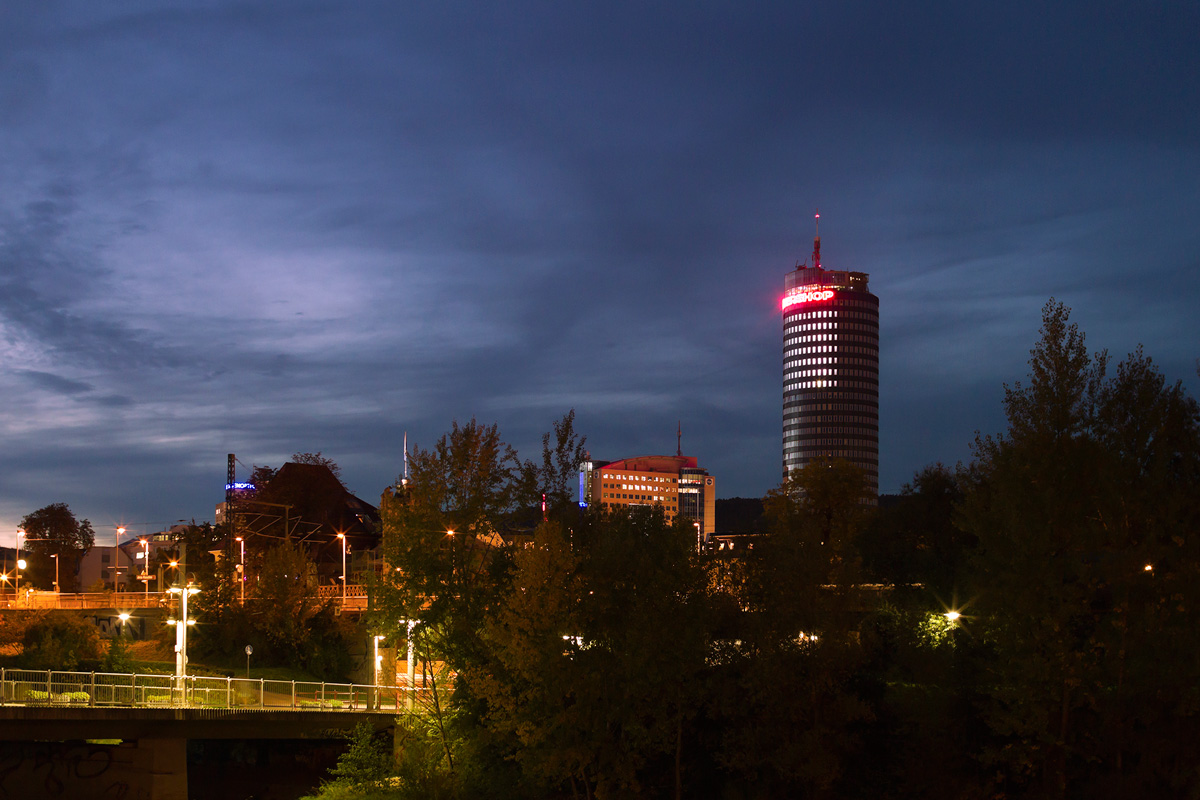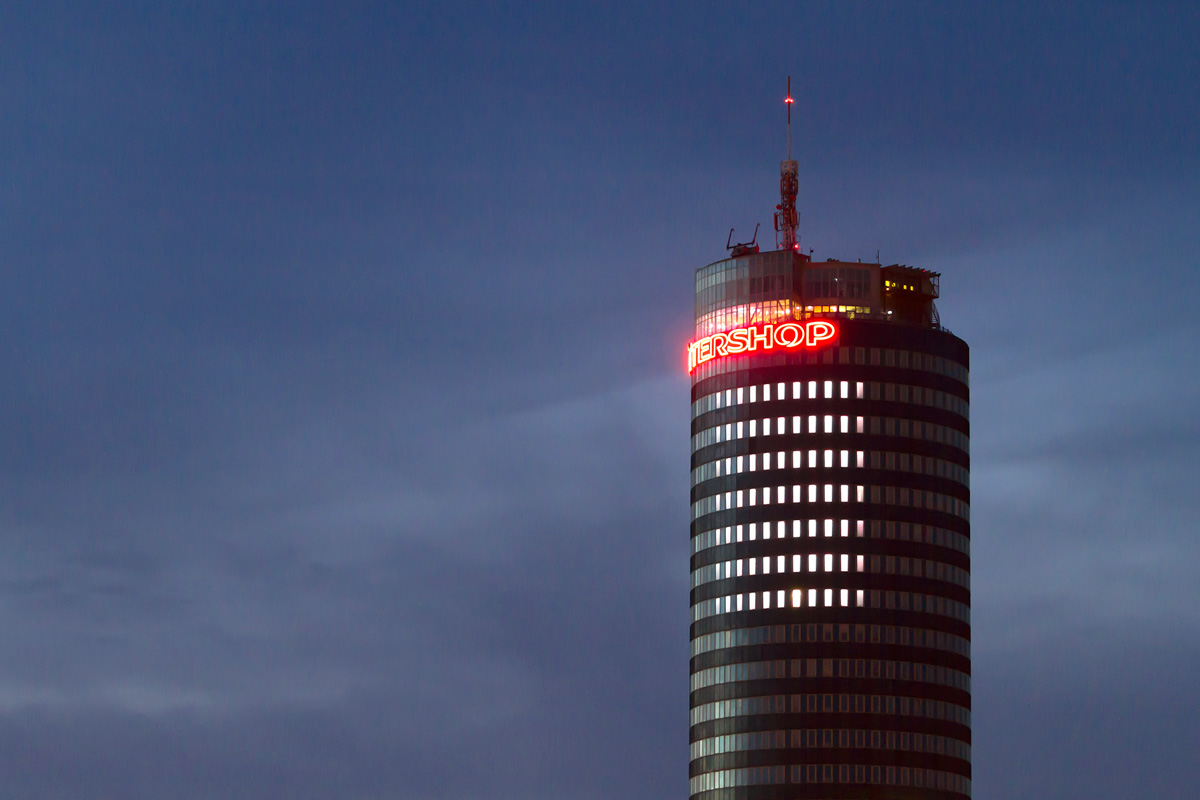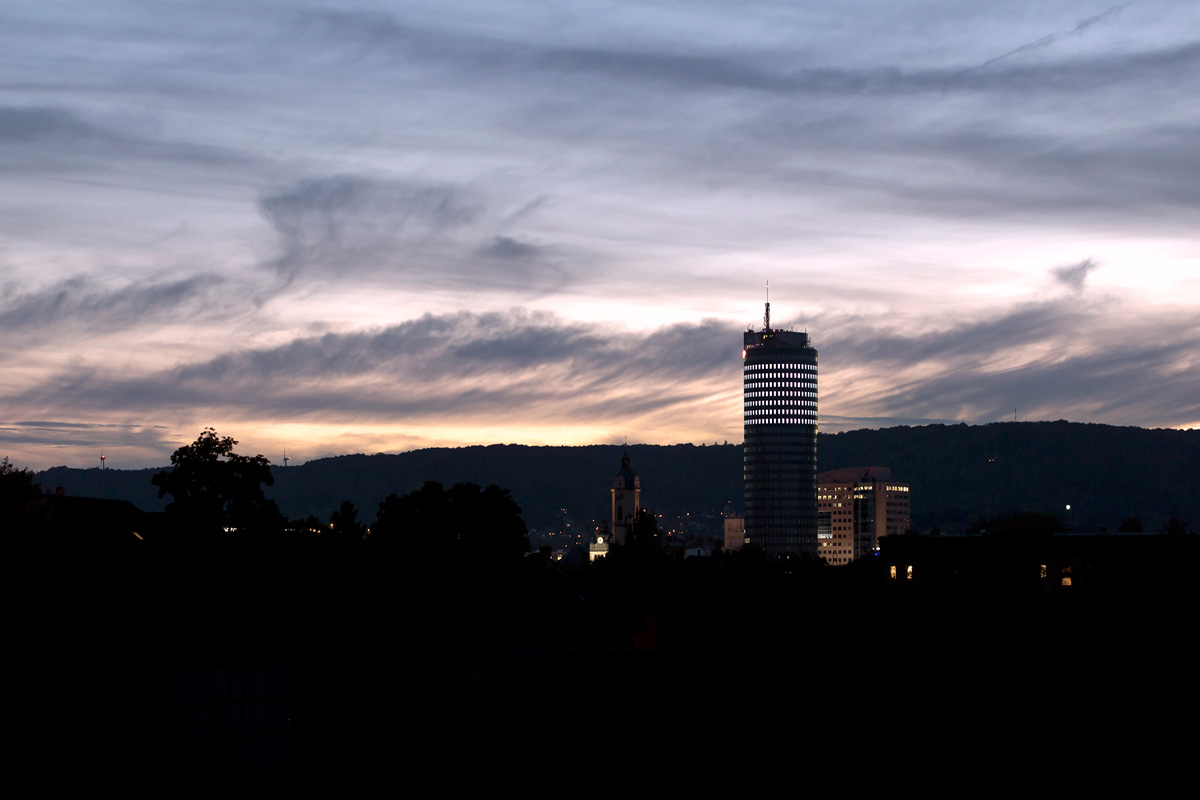 commissioned by
Public Art Lab Berlin / Connecting Cities Network Jena Kultur
supported by
Intershop Communications AG
Osram GmbH
Deutsch-Chinesische Gesellschaft Jena e.V
Department of Urban Development Jena
Ministry of Economic Affairs, Science and Digital Society
related links
city-visions.net
publicartlab-berlin.de
leuchtturm.lichtundsoehne.de
data
type: light installation
location: Jentower, Jena, Germany
event: City Visions Festival Jena 2015, 25th German Day of Unity
date: October 2015
status: completed, temporary
Material
396 x LED lamp 70W
396 x recyclable shutters
1 x e:cue LAS Media-Server
7 x e:cue Butler S2
7 x Cosco Switch 48-Port
22 x DMX signal booster
misc. cables and adapters