[ Project ]
Boxpark, Dubai, UAE 2014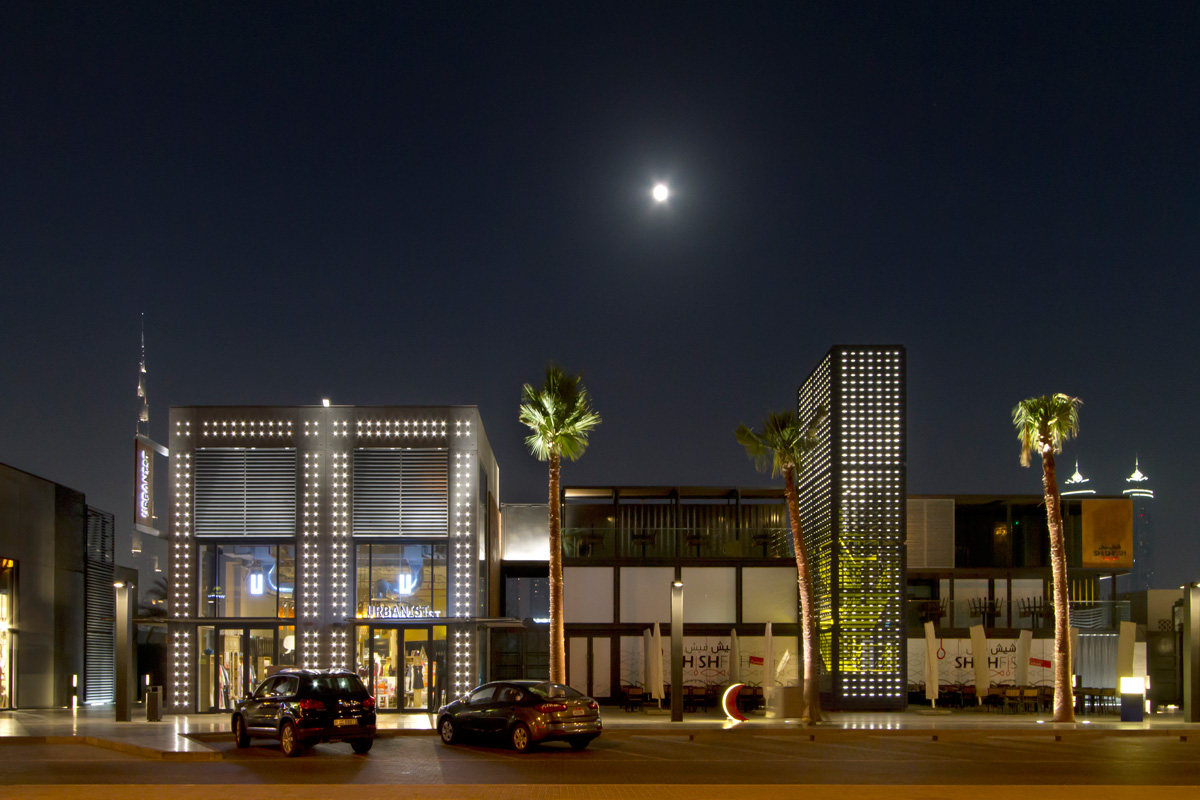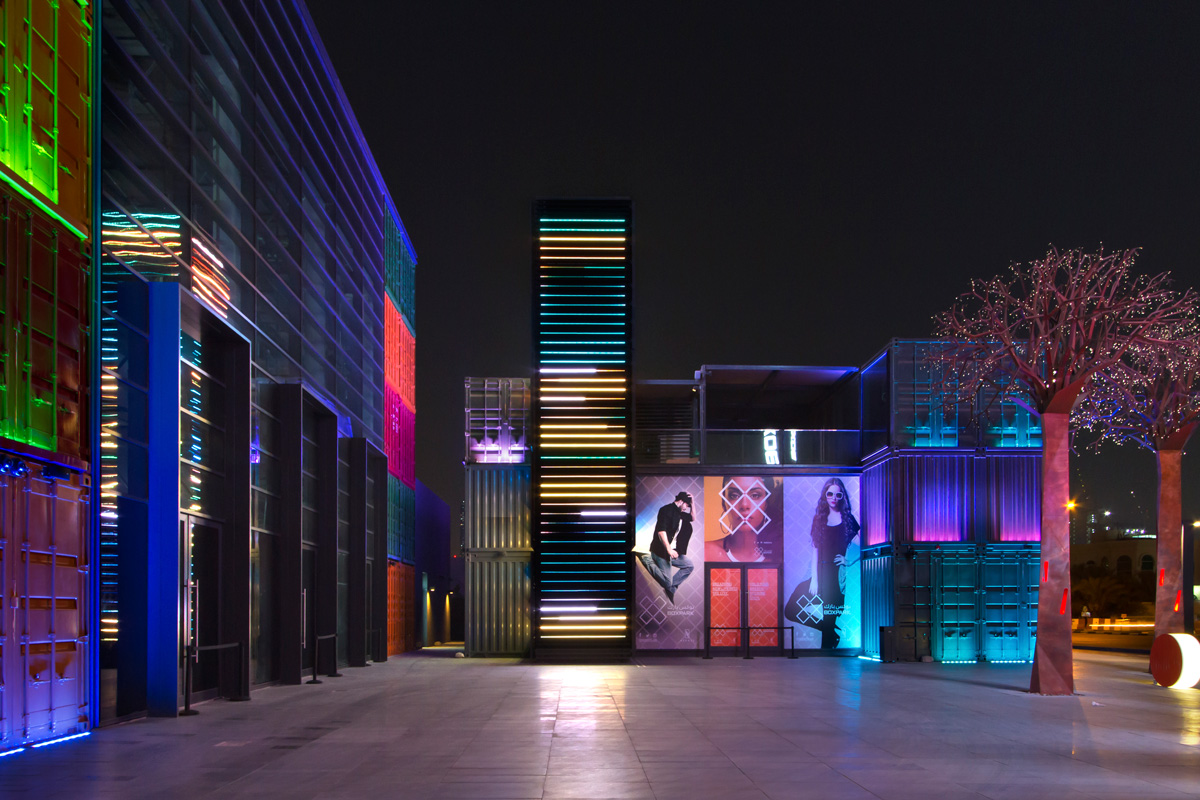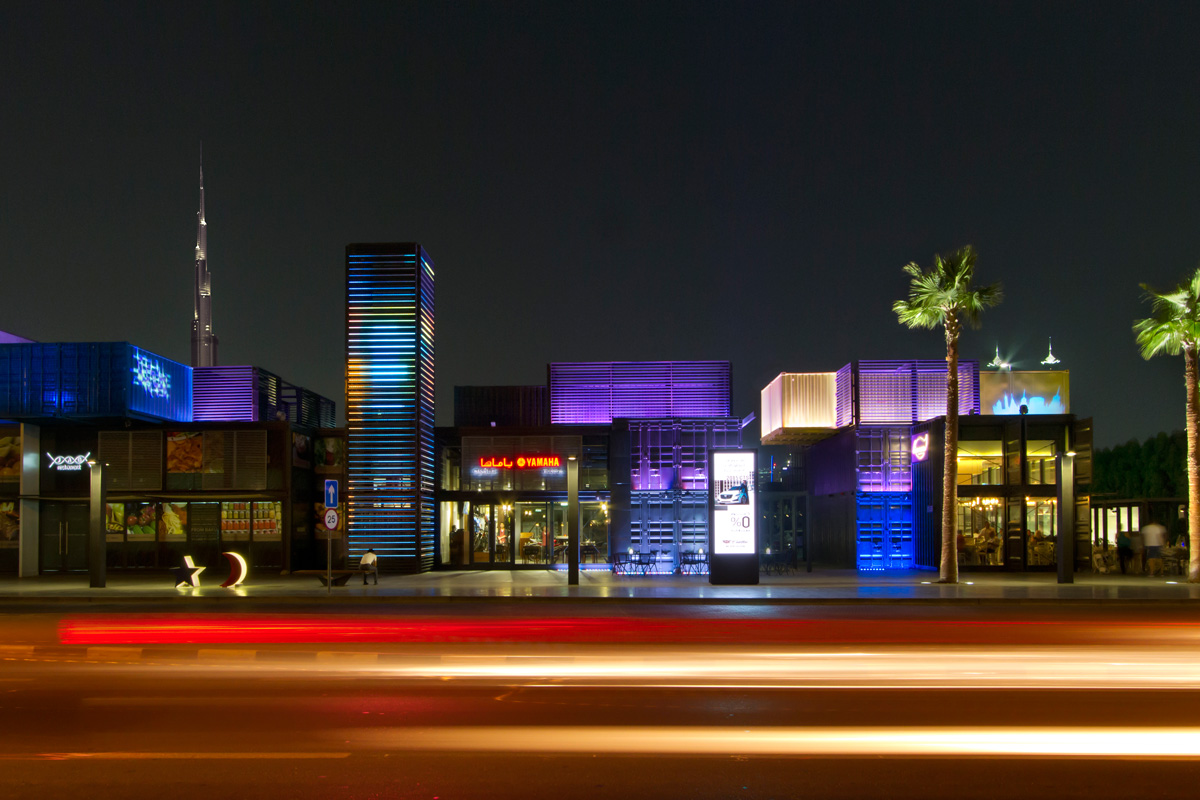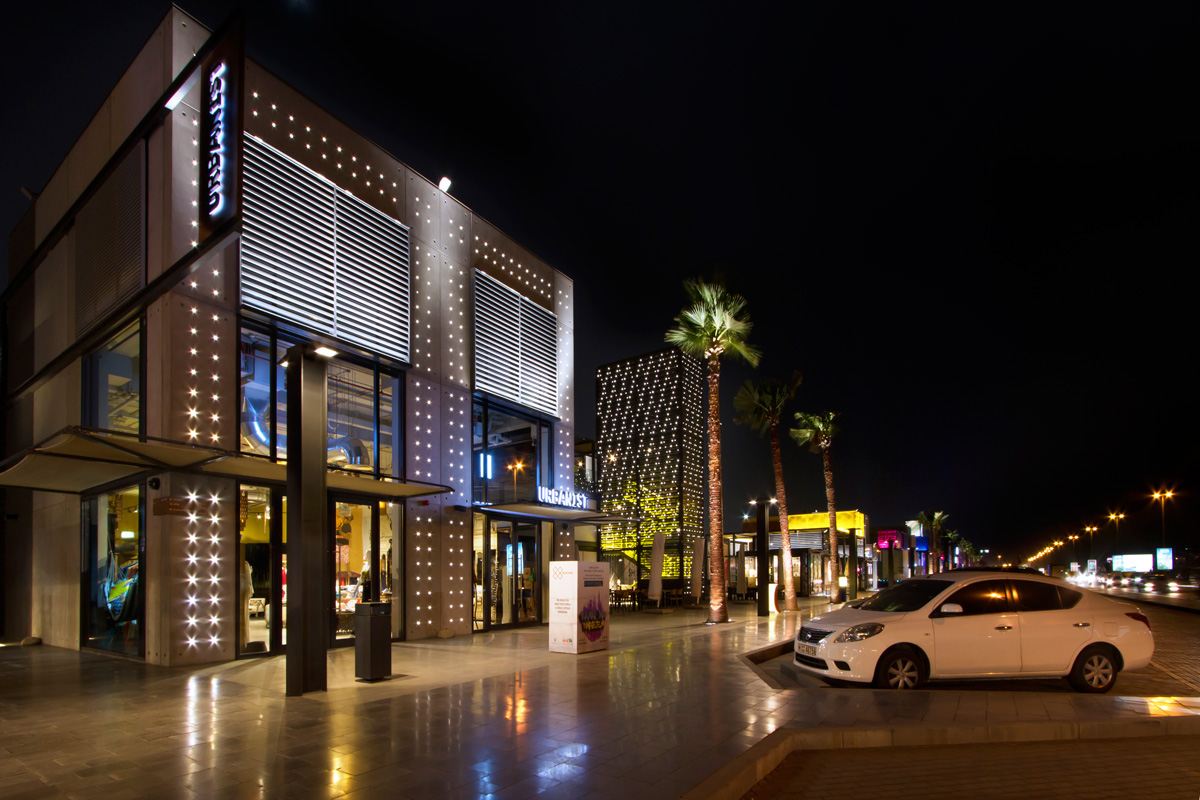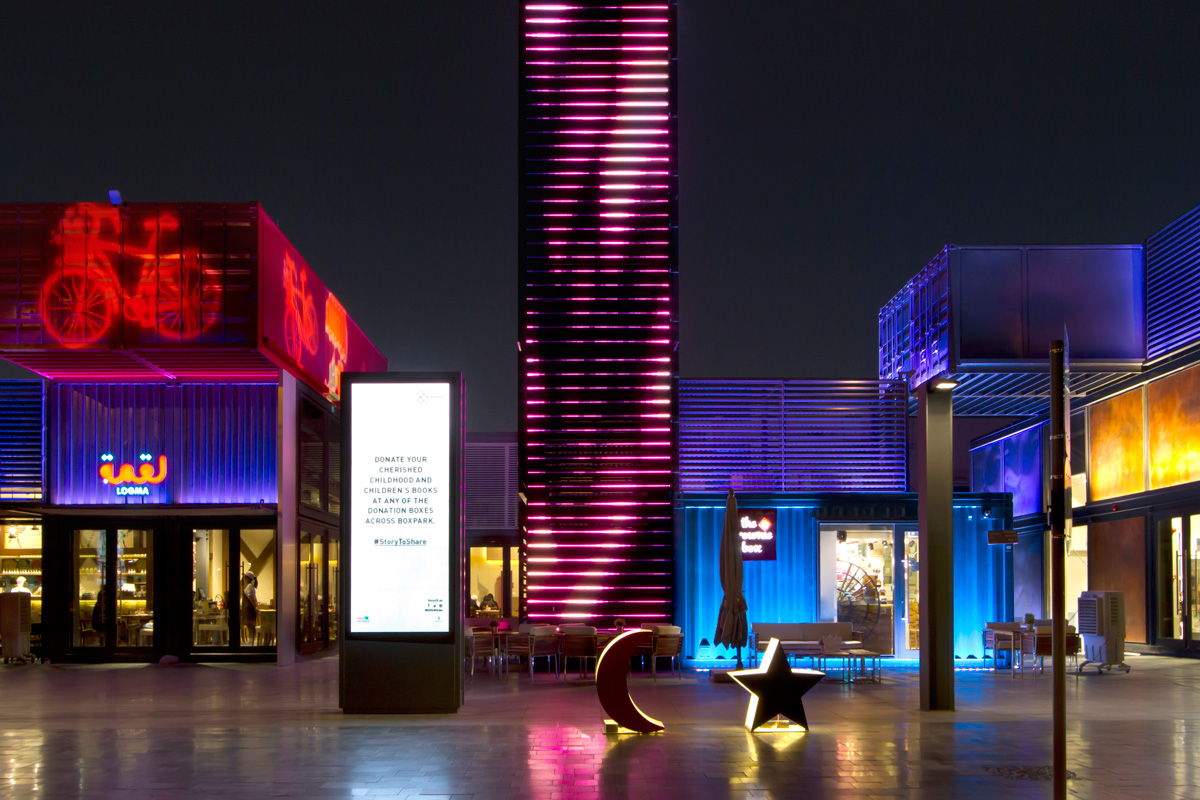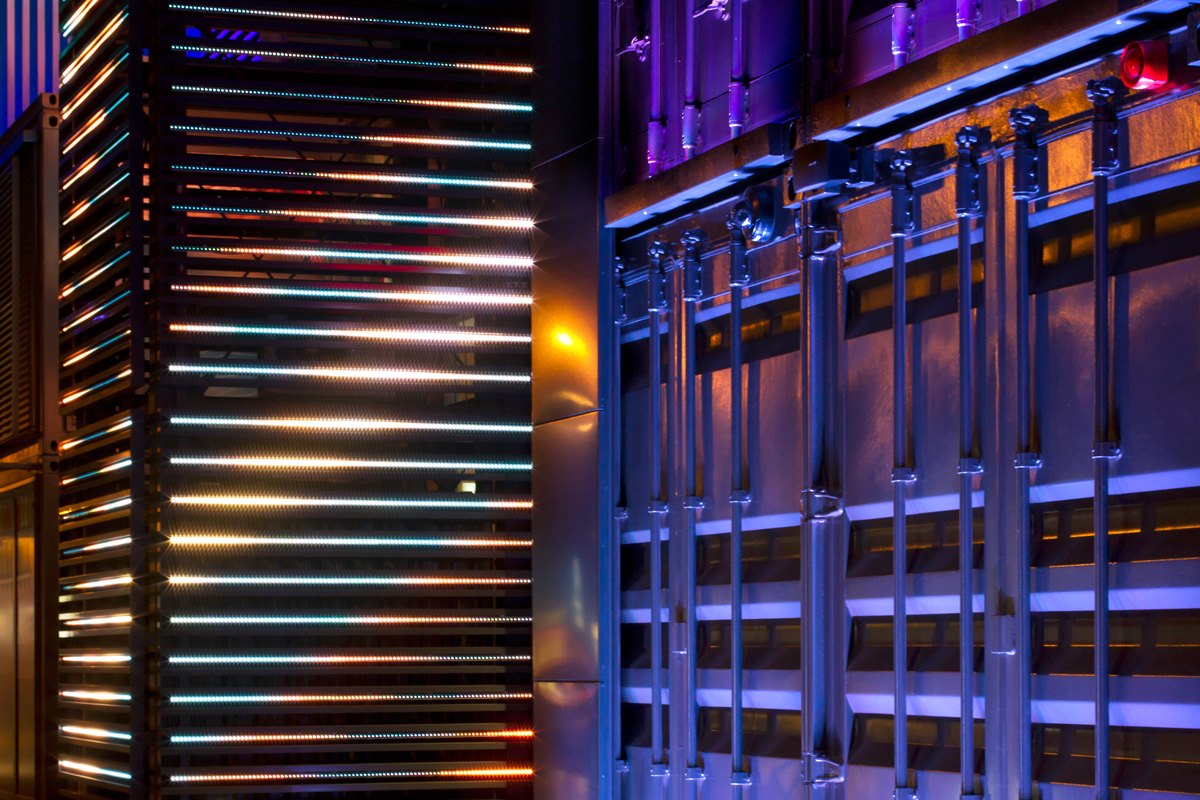 BOXPARK is a revolutionary lifestyle destination where urban chic meets contemporary sophistication. Providing a refreshing and funky alternative to sprawling, insular malls. The concept features an eclectic mix of restaurants, cafes and high-end fashion outlets, intermingled with open spaces and amenities.
Walking along the 1,5km long strip on Jumeirah's Al Wasl Road, visitors will experience a flair, reminding the character of selected industrial areas around the world, such as Toronto's Queens Street, New York's Times Square and Broadway, London's Harrods and Paris' Moulin Rouge.
Layers of light, applied on facades and other architectural elements will provide depth and visual comfort, while projections create highlights and add interest to the specific themes. Several light scenes were created, a main that dominates the architectural scheme, provides rhythm and structure to the street, as well as unifies the project into one entity.
Various other scenes with color washers on containers recreate a mosaic, a palette of colors, always related to the thematic zone of the project.
By the use of dynamic light installations and color changing features, such as gobo- and video-projections, the facades and elevations of the complex are converted into changable canvases, where light can be painted on, to create contemporary interpretations of moods and sceneries from the selected cities.
Several media-facade towers are spread along BOXPARK, each 4 stories tall.
Together with the team of Osram Middle East, we specially designed and created visual contents and media-control strategies for all media facades, related to their specific themes.
Credits
architects: Meraas Holdings
lighting design/planning: Delta Lighting Design
light manufacturer: Osram
related links
data
location: Dubai, UAE
building site: 18,500m²
programme: mixed-use
timing: 2014
status: completed